Stand Up Comedy Night
Saturday, May 9, 2015 ~ Doors Open @ 8:30 pm
$36 per person in advance / $40 at the event
Cheese & Crackers, Wine, Beer, Soft Drinks, Coffee & Dessert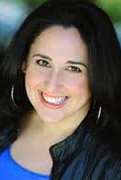 Robyn Schall named one of CBS.com's Top 5
Standout Comics in NY, Robyn Schall has her
own monthly show at Caroline's and performs
nationwide. She was the first place winner this
year in the Hoboken Comedy Festival, has
two popular web series, and co-hosts the fitness
podcast, The BodCast.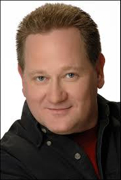 Richie Byrne, a veteran of stage, screen and
stand-up, Richie Byrne has worked comedy venues
around the world, and has made television
appearances on Comedy Central, VH1, and the
Rosie O'Donnell Show. His acting credits include
Sex & the City and The Sopranos. Richie currently
is the warmup comic for The Dr. Oz Show.
——————————————————————————————————-
I/we look forward to attending.
Name(s): ____________________________________________________
Be a Comedy Night Sponsor for $118    Yes ___ I/we would like to be sponsors.
(Includes 2 tickets & recognition at the event, in the Temple Tablet, Bulletin and Website.)
I/we are unable to attend, but enclosed is a check to support the Temple's many ongoing
programs and projects.
Name(s): __________________________________________________________
Please mail check payable to Temple Beth Sholom
1809 Whitney Avenue, Hamden, CT 06517
For more information, contact: Temple Beth Sholom at 203-288-7748
---